The Saluki or Gazelle Hound Club Centenary
The Saluki or Gazelle Hound Club will celebrate its centenary in 2023. The Officers and Committee of the Club invite members in the UK and around the World to join us in celebrating this momentous occasion. We propose the following programme of events to mark the centennial year.

Breed Club Lunch to be held at the Kennel Club
To celebrate the Club's 100th anniversary, we will hold a Breed Celebration Lunch at the Kennel Club.
Kennel Club, 10 Clarges Street, London, W1J 8AB

Crufts 2023
A toast to mark the centenary at the end of breed judging at Crufts 2023.
Crufts, The NEC, Birmingham, B40 1NT
Centenary Open Show & A.G.M
A special centenary Club Open Show will be followed by lunch and the Club's Annual General Meeting.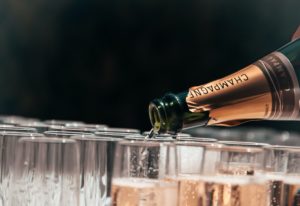 Northern Saluki Club Championship Show
A toast to celebrate the SGHC centennial during the Northern Saluki Club's annual Championship Show.
Reading & District Open Show
The Judge and Saluki classes at Reading Open Show will be sponsored by the Club to mark the centenary.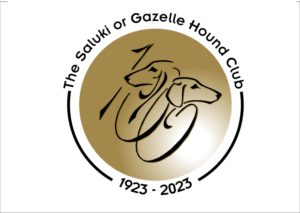 SGHC Centenary Celebration Weekend
Three days of Al Fresco events and food. Proposed schedule:
Thursday 1 June: Southern Counties Championship Show followed by celebratory lunch.
Saturday 3 June: SGHC Centennial Championship Show. Parade of Champions. Evening social event with Middle Eastern buffet and entertainment. 'Souk' with Saluki memorabilia.
Sunday 4 June: Lure Coursing and Agility events coupled with Rally Display. Saluki Welfare parade of rescues. Lunchtime BBQ.
Centenary Year Outreach Day
Details to be confirmed.
SGHC Centennial Championship Show
The second SGHC Centennial Championship Show of the year. Breed education Day and lunch. Followed by social evening combined with 'Saluki of the Year' event.