The Saluki magazine
The Saluki is the official magazine of the Saluki or Gazelle Hound Club and has been in existence since 1969.
Whether your interest is showing, lure coursing, agility, giving a home to a rescue Saluki – or you just enjoy living with the breed – The Saluki aims to have something of interest for everyone in each edition. All of the above applying equally to interests of Saluki owners throughout the world.
The annual edition of The Saluki requires a separate subscription from The Saluki or Gazelle Hound Club Membership. The cost for 2023 edition (including postage and packaging) is as follows:
£13.00 U.K.

£18.00 Europe

£25.00 Rest of the World
Updates from The Saluki magazine
August 2023: A reminder to everyone that the Magazine Team are currently working on THE SALUKI 2024 which will be on sale from the Magazine Stand on Hound Day at Crufts 2024.
Inform Saluki enthusiasts worldwide about Champions made up/CC's won/Agility/Lure Coursing successes – plus any and all other significant Saluki events. Whilst content is obviously of major importance to The Saluki, it is a fact that adverts and features brought together in this way contribute significantly to archival material for enthusiasts in the years to come.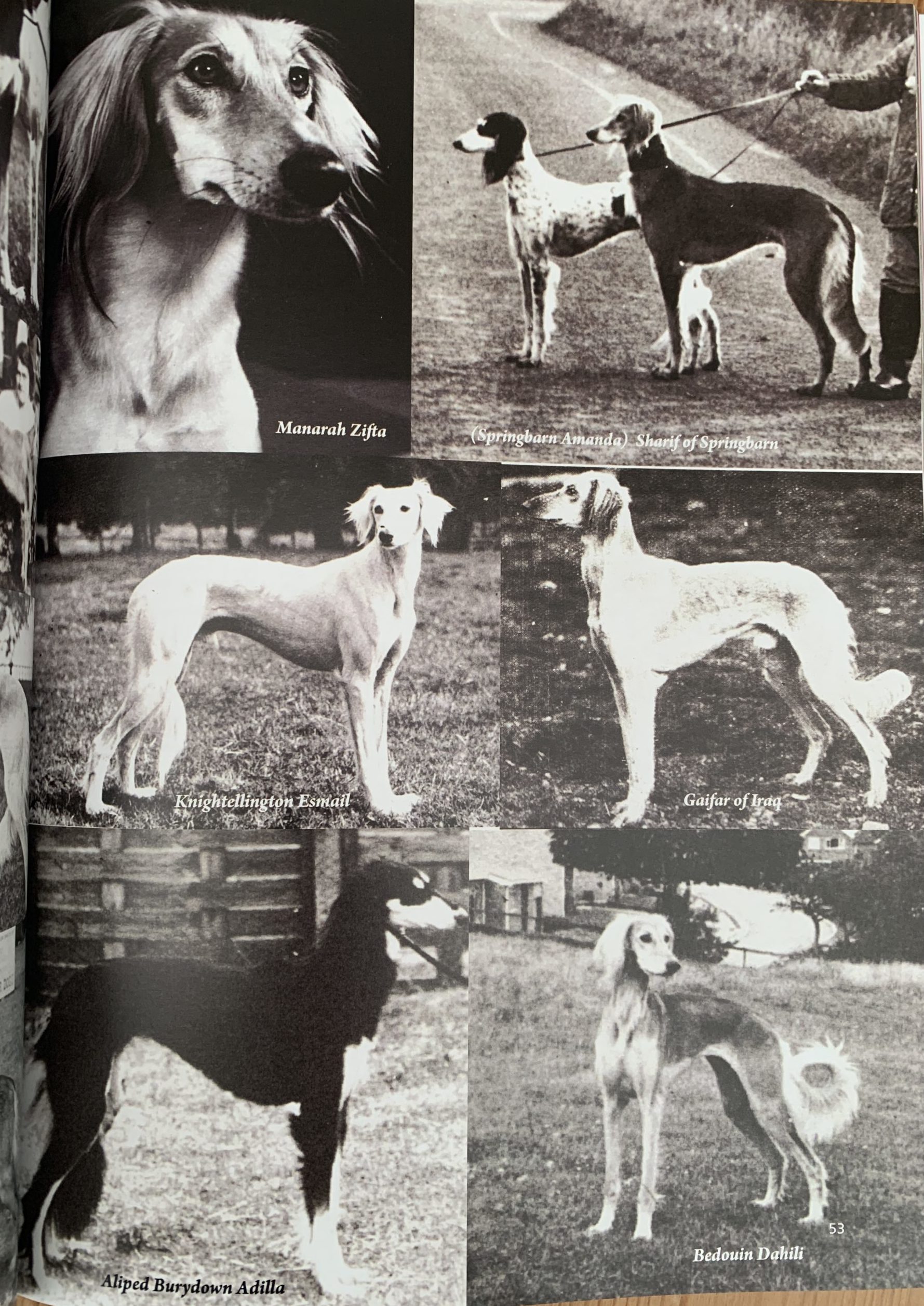 All adverts will be very welcome. However those that are required in the first instance are the 'Insert' adverts which are on offer for all Salukis awarded 1st and 2nd places at SGHC Open Show (April 2023) and SGHC Championship Shows (June and October 2023).
Over the years Insert Photos have formed an integral part of the presentation of critiques, plus a pictorial record of Saluki successes at SGHC Club Shows. It is our hope that as many exhibitors as possible will wish to continue this tradition. However because they form part of the editorial process – in order to ensure your pictures are featured – critique photos are needed as soon as possible.
FINAL DEADLINE FOR ADVERTS FOR 2024 EDITION: Monday 25 December, 2023. ADVERTS TO:
Ann Shimmin cranstal31@manx.net or Kathy Webb kathy.webb99@icloud.com
ADVERTISING RATES:
BACK COVER: £90
INSIDE FRONT COVER: £70
INSIDE BACK COVER: £70
WHOLE PAGE: £65
HALF PAGE: £37
NEW CHAMPION: £60 (Fixed layout)
INSERT PHOTOS: £10 (On offer for all 1st & 2nd Places at SGHC Open and Championship Shows during 2023).
These rates include all layout work for the advert but the cost of a magazine is not included. Deadlines are Friday 1st December 2023 for Show Critique Insert photos and Monday 25th December 2023 for all other adverts.
We would be grateful if anyone with specific advertising requests could contact the Magazine editors as soon as possible as the fairest way forward is on a 'first come – first served' basis.
Email kathy.webb99@icloud.com or cranstal31@manx.net for more information.
Future announcements relating to the magazine will be made on the FB pages of The Saluki/ SGHC Members//UK Saluki Friends/SGHC website. Information will also be circulated through Our Dogs Saluki Breed Notes. Please keep an eye out for updates, everyone.